Reliable information means
you can act with confidence.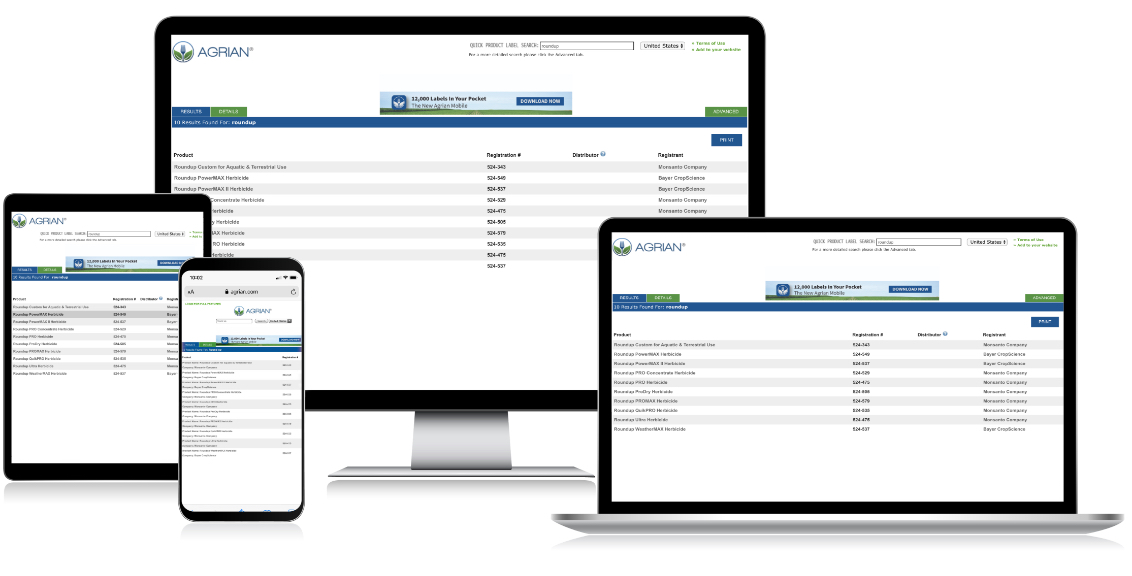 Updated daily, our free-to-access lookup is the world's largest label database for information on inputs. With more than 12,000 indemnified manufacturer-checked registrant labels and supporting documents (including MSDS, Section 24c, 2ee and organic certificates), this is the only Label Lookup resource you'll ever need.
Free to
users.

manufacturers
/registrants.

embed in
any website.
a
b
c
d
e
f
g
h
i
j
k
l
m
n
o
p
q
r
s
t
u
v
w
y
z