Tech Tool can help you get closer to your growers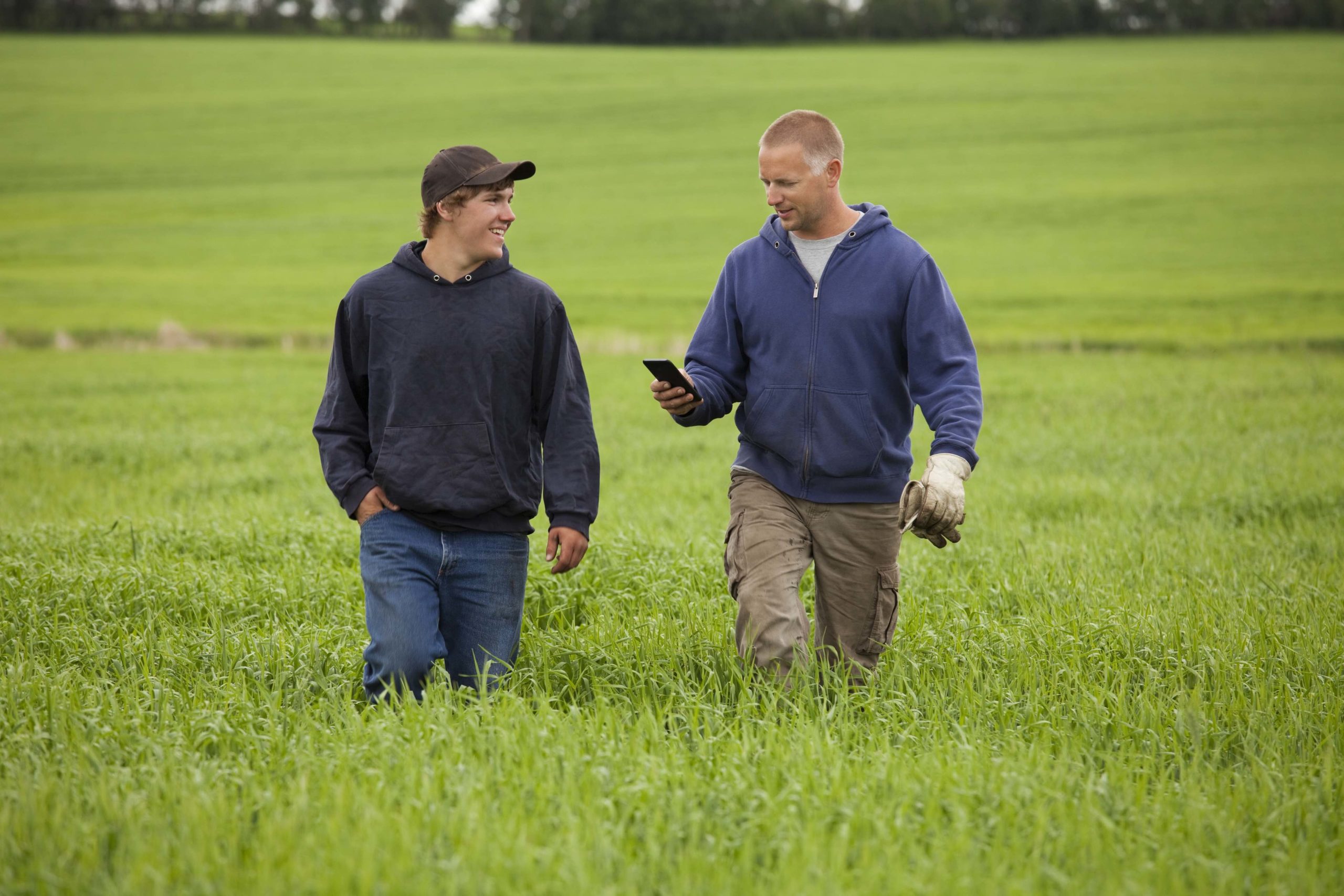 Building relationships takes time. Your time is limited.
Crop planning is the perfect example of this annual balancing act. Putting together a detailed crop plan that's specific enough to each individual operation is incredibly cumbersome. Further, in this age of options growers don't just want a plan, they want plans – scenarios built-out for careful consideration and discussion.
"From the grower's perspective, you don't ever want to feel like you're working with a salesperson who is just trying to push an order through and make money," said Sarah Butterfield, Product Manager, Agrian Inc. "Growers want much more of a relationship and the faith that their advisor has their best interest at heart and has put the same amount of thought into managing their operation as they would."
To build the relationship, as well as a booking with higher accuracy (equaling a higher likelihood the grower will commit), advisors must spend time with the grower, determining the grower's planned crops, intended applications, yield goals, and expected returns. This includes taking into consideration each field's performance potential, determining the right product and hybrid combinations, and the right rates of those products and seeds.
Tech tools can bring incredible efficiency to this process.
"With Agrian's Crop Planning, you can call up university or organizational templates with key variables already set in place, but still easily adjustable, so that you're able to quickly produce extremely granular plans that are value-added for your growers," explained Butterfield. "Templates can be shared across an entire organization, so a single seasoned agronomist, for example, could produce blueprints that can be used by all advisors in the field. Templates are simple to reassign and use across fields, so that all recommendations made are specific and personalized."
The end result? A powerful display of your service and commitment to the long-term relationship with your grower – as well as increased odds of winning their early order booking.
Agrian Made it Seamless
First and foremost, crop advisors are trusted to build crop plans customized to the needs of each grower. Agrian's Crop Planning tools make this easier, while creating flexible, actionable plans for growers.
"For many years, I have used the Agrian platform every day," said Clark Harman, crop consultant for Land View Inc. based in Burley, Idaho.  "I use it to write all my chemical orders and like that it cross-checks my recommendations to make sure they are in compliance.  It's intuitive, easy to use, and has everything I need to make recommendation – all on one platform. One feature that is very helpful is the ability to pull up a previous year's recommendation, duplicate the record, and tweak it as needed for the current year.  It is seamless and quick.
"For crop plans, however, I was using Excel spreadsheets," he continued. "The spreadsheets worked, but were very cumbersome, with multiple tabs for fields, crop types, etc. Every winter, I would spend a lot of time creating the crop plan for each grower.  This year, I have been trying Agrian's Crop Planning tools with a couple of my customers, using the platform for their entire plan, including inputs, fuel, payroll, everything – and the growers are really excited about it.  The growers themselves are able to enter most of the data; then we print that out and they have their crop plan!  Once the data has been entered for one year, it can be duplicated and carried over to the next year's plan, where I can adjust my recommendations.  And along the way, growers can add new data from their tablets while they are in the field. It makes my job easier, and yet we are working together just as closely and sharing information more quickly."
To address complex input inventory logistics that come up in a detailed, field-by-field, crop plan, Agrian's Input Summary View rolls up the entire plan into a comprehensive summary, detailing quantities and amounts needed (in total) for each input across the whole plan. Whether for early ordering, or forecasting purposes, growers appreciate the certainty of knowing how much product they will need throughout the year. On the flip side – because Crop Planning is a feature that rolls into Enterprise Dashboards within Agrian – retailers get a snapshot, too, of all planned inputs across all active crop plans. This insight can be helpful to each location to ensure proper inventory is on hand throughout the season.
Harman believes that Agrian's Crop Planning enhances communication between him and his growers.  For example, it is easy for growers to advise him on specific needs (e.g., "I only want half of the total amount needed for this product" or "I want to spend $15,000 total on fertilizers with this order"), and Harman has the capability to adjust product prices to meet early-order discounts or promotional pricing (e.g., "the grower is ordering before December 15, so I want to adjust the seed price per unit from what was entered in the plan").
Another feature of the tools is Scenario Comparisons, in which advisors can click a few buttons to duplicate plans, change one, or a small set of variables, and quickly now have a few anticipated outcomes to share with their customer.
"Showing, versus telling, is a powerful sales approach," noted Butterfield. "Scenario Comparisons in Crop Planning give you an efficient and quick way to walk through a multitude of planning scenarios with your growers and show them the big picture results when it comes to profitability and net income; and at the end of the day, that's what they need to see."
Converting a Crop Plan into Bookings
So how can you ensure that a crop plan is solid enough to become a booking?
Agrian's Crop Planning tools enable advisors to use crop plans as the basis for an accurate, customized booking in a short time. When advisors build accurate, customized bookings directly in Agrian from crop plans, their growers get the benefits of locking in price and commitments, and advisors get easy, accurate visibility to what products and quantities are already booked for each grower.
In addition, Agrian's Booking feature moves the sales process seamlessly along by allowing advisors to create early order booking confirmations for their customers to sign. Throughout the season, additional bookings can be easily edited, adjusted, and built with easy visibility to what products and quantities are already booked for each grower.
Bookings gives advisors the ability to view which products are committed (i.e., the grower has signed and/or paid for the product) and which products are still uncommitted (grower received the booking report but has not signed off/committed). In addition, the tool includes an "expiration" feature, so crop advisors can date stamp how long a promotional pricing offer will be valid.
Other features of the booking system include:
Reference IDs can be entered manually per product by the crop advisor, which can then be used to track orders in their ERP system and be used in the future to reference products elsewhere on the platform.
The crop advisor can select the product and quantities from a plan, or they can manually enter the quantities and unit prices ad hoc. Then, a grower can choose to order the products and quantities as entered in a certain plan, or they may make custom requests, for example, "I would like to spend $10,000 on fertilizer today," or "I want 100 units of this product."
The booking creation goes through each category separately, and each product individually, so a crop advisor can be accurate, but it also is managed with as little as one click per product, so booking is fast and efficient.

The generated PDF can be printed or emailed to the grower, minimizing trips back and forth to the office to get a physical copy to the grower to sign.
"My growers place a lot of trust in me, and I don't take that for granted," added Harman.  "I wouldn't have introduced them to the Agrian system if I didn't have confidence it would make crop planning and orders a whole lot easier for them."