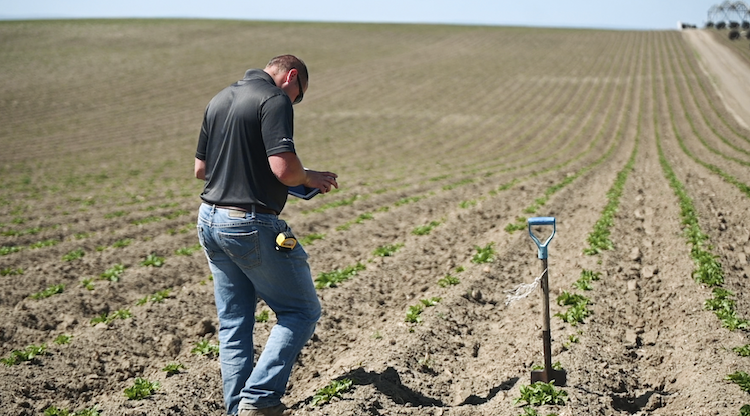 Are you still writing down your scouting observations on a notepad, then dragging it back to the office to make sense of what you originally wrote? We hear this a lot. That is why Agrian created a mobile platform that houses powerful agronomic tools, including a mobile scouting tool.
Any good agronomist will tell you that accurate notes and the ability to communicate quickly are key to having a successful scouting program. Potential problems can arise at any time and it's vital to be able to make on the fly, in real-time decisions quickly.
Agrian's mobile scouting tool pulls in your field information along with your pests list, making it easy to hit the ground running when you get to your field. The navigation is simple and by layering in imagery options (NDVI, CIR and Natural Color) you can determine what fields need to have a human eye put on them. If you've made an observation that needs to be addressed quickly, send a text or email of that observation in real-time or create a weekly report of your scouting activity that can also be displayed in a customizable scouting dashboard.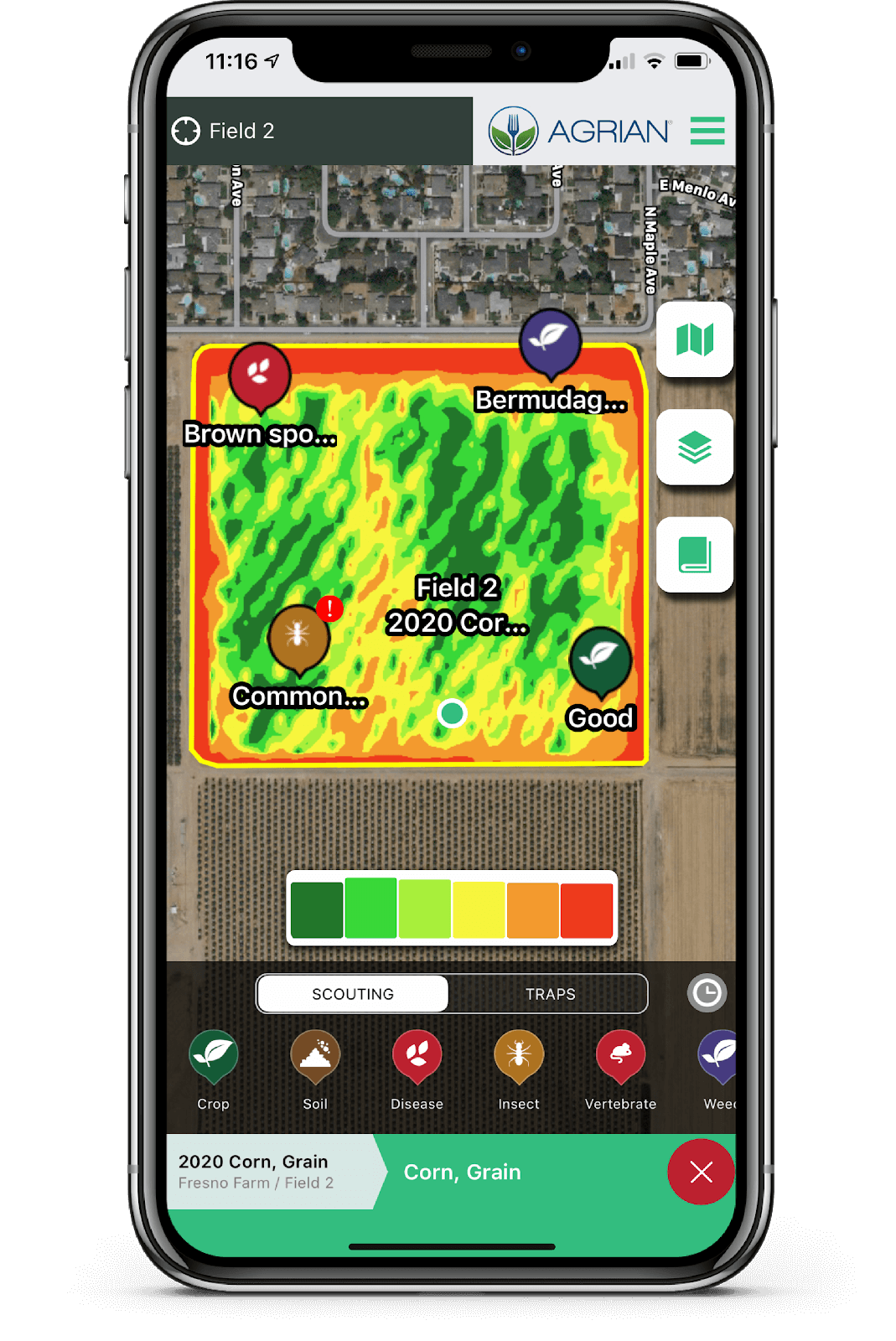 To give yourself that competitive advantage against weeds and boost your scouting program, Agrian has the tool for you. Here are some more details of Agrian's Scouting Tool capabilities:
In-season imagery directly to your device
Directed scouting with Layers (Application, Planting, and Harvest Data)
Scout multiple fields at once in one single view and offline with no connection
Enter observations like crop observations, insects, weeds, diseases, and general notes
Document the percentage of crop affected, level of severity, and any actions required
Add notes and upload photos
Ability to create and share scouting reports
Scout and trap count together in a single interface to streamline the data entry process. Create trap templates, bundles, monitor and report on data trends
Real-time syncing between devices so your team and your growers can see observations as they are being created
Observations roll up to Scouting Dashboards, a great tool to share disease tracking and to get an administrative view of your team