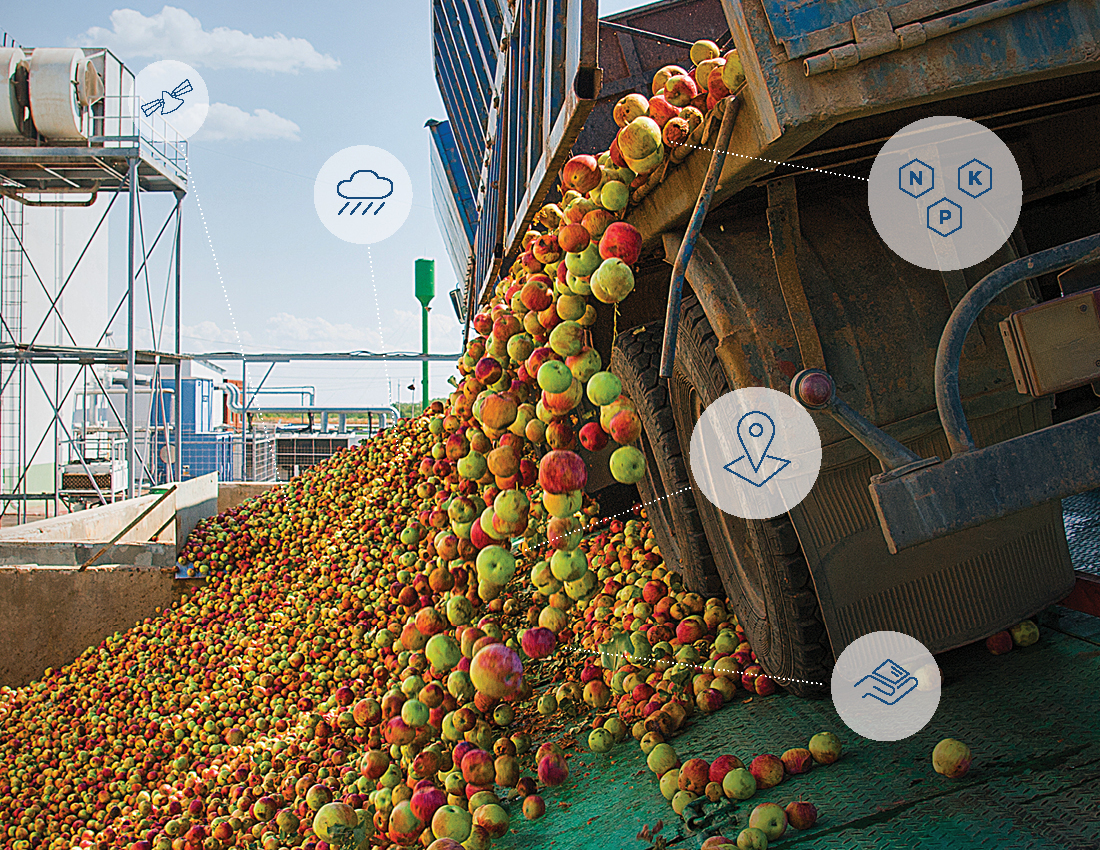 Electronic Data Submission: What Does It Mean for The Food Processor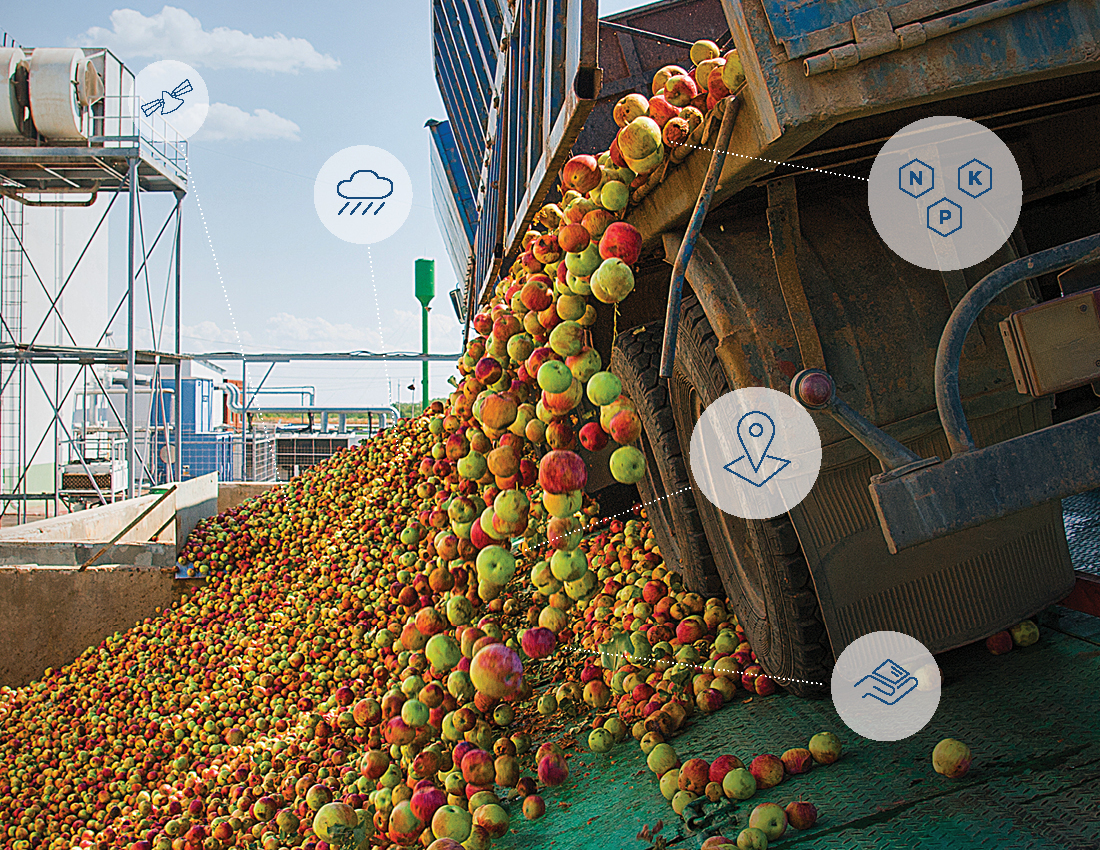 It's a challenging time to be a food processor. New pressures, driven by food safety concerns, sustainability programs, and issues surrounding export like ever-changing maximum residue limits (MRLs), are creating demands on processors like never before. Demands to produce and manage something else: data.
Food processors today are faced with the reality that they need to have reliable, accurate, and documented data from their growers available at the drop of hat to protect their standing in the market. Electronic data collection, management and sharing can help everyone along the food chain to trace commodity inputs – from field to fork. With more than 200,000 users, Agrian is the food processing industry's premier choice for tracking, recording and sharing information. Quite literally, if it's grown and goes into the food stream, Agrian can help. 
Food chain traceability sounds simple enough to the consumer, but for those of us in the industry, we know that it is a complex issue. It requires consistent standards and advanced technology in a rapidly expanding world of data. In addition, food processors often work with hundreds of growers, their crop consultants, and crop input applicators. Agrian provides simplification to this complex challenge: a centralized system that streamlines communication amongst all constituents—allowing everyone to push their information into a single repository.
This central hub, Agrian's Documented Processor Account, has become an indispensable tool for grower management by many food processors' field departments. It enables a food processor to track cultural practices during the growing season in order to dynamically and securely share field-level crop data among growers, processors and government reporting agencies – with pinpoint accuracy.
"Agrian has received considerable adoption from both field-level users and processors, making sharing growing practices and answering, 'what happened in the field?', as easy as pressing a button," explained Richard Machado, President, Agrian Inc. "We call it the 'network effect.' Growers, crop consultants and applicators can simply log in to Agrian's web-based service and share product use reports (PURs) directly with food processors. These electronic submissions eliminate the need for repetitive data entry, and painful paperwork. Processors can also generate detailed reports in their account, or easily integrate the data into their own ERP system for more flexibility."
Good Field Data = Risk Mitigation
An Agrian Documented Processor Account also helps mitigate risk, as it helps manage the data needed for compliance reporting. Growers and processors can know exactly which crop protection products were used, the dates applied and other essential application details. Data is easily queried to render the pre-harvest interval (PHI) to clear a field for harvest. Within an account, users can even customize a list of crop protection products to check against during the season or at harvest, and the list can be updated in real time.
In addition, customized crop forecasting formulas can be created using the Agrian system. Detailed GIS/GPS mapping of all growing sites allows for the identification of potential hazards from surrounding crops or other sources.
 "The Agrian system really does help us meet food retailers' demands for grower-specific information," said Donald Drake, a Food Safety/Field Services Specialist for Stemilt's cherry processing operation in California. "About 75-80 percent of our growers use Agrian's reports because the Agrian system makes it easy to convert recommendations into PURs. Since every retailer is asking for traceability assessments, and each one has their own database, data input can be very time consuming. Having a central repository for the data needed for reporting saves considerable time."
Drake also noted using the Agrian platform as a helpful tool in forecasting or determining the tonnage coming into the warehouse, as well as a means to access weather data to study trends and help predict incoming volumes.
 "One of the results of the Food Safety Modernization Act (FSMA) is an increase in the number of food safety audits being conducted," said Machado. "Collecting field data is more onerous – and important – than ever before for food processors. Ensuring that field activities meet compliance requirements hugely impacts processors' bottom lines. For example, if maximum residue levels (MRLs) are exceeded in production, the market for an export crop could be dramatically limited. So not only tracking and sharing data, but also have a reliable source for chemical and pesticide use guidelines and restrictions is critical up and down the food production chain."
With more than 11,000 indexed labels, the Agrian database is the largest manufacturer-indemnified database in the world. The label database features crop-specific rates, REI and PHI timelines, and it is a valuable tool to check against any standards or controls established internally.
Special Capabilities Designed for Food Processors
For the food processor, Agrian's web-based, subscription-based service means no expensive new software and efficient implementation. An Agrian Documented Processor Account offers several clear benefits:
Grower Management
Agrian takes communications among food processors, growers, crop consultants and applicators, and allows everyone to use one system to push their information into a single place. It's an easy, flexible solution – an Agrian Processor Account can be linked with any grower, crop consultant or applicator that uses the system. Processors pay only to communicate with those who use the Agrian solution.
Compliance
For processors, harvest time means a flurry of activity – and a blizzard of paperwork. Agrian streamlines the electronic transmission of data and provides a robust electronic compliance check on all the data submitted at harvest and throughout the season. The Agrian solution reduces risk by removing the human element in checking to make sure that label instructions, government regulations and cultural practices were correctly followed.
Mobility
Agrian Mobile (available via iPhone or iPad app) allows grower reps to develop customized record-keeping and/or cultural practices programs that are easily accessible by growers, crop consultants and applicators in the office and directly in the field. From their mobile device, users can access Agrian's label database and field data; map, track, and record notes on each visit to the growing site during the season.
"Data is, and will remain central to our business," says Drake. "Putting numbers behind management decisions is key. At Stemilt for example, we are adding more weather stations at the field level to make decisions on spray timings. We are adding soil moisture monitors to make better irrigation decisions. And while we are still a few years away from an 'as applied' approach here in our California cherry orchards, the industry is heading that way. It's critical we stay up-to-date with the tools needed to keep pace."