Charting Your Compliance Course With Agrian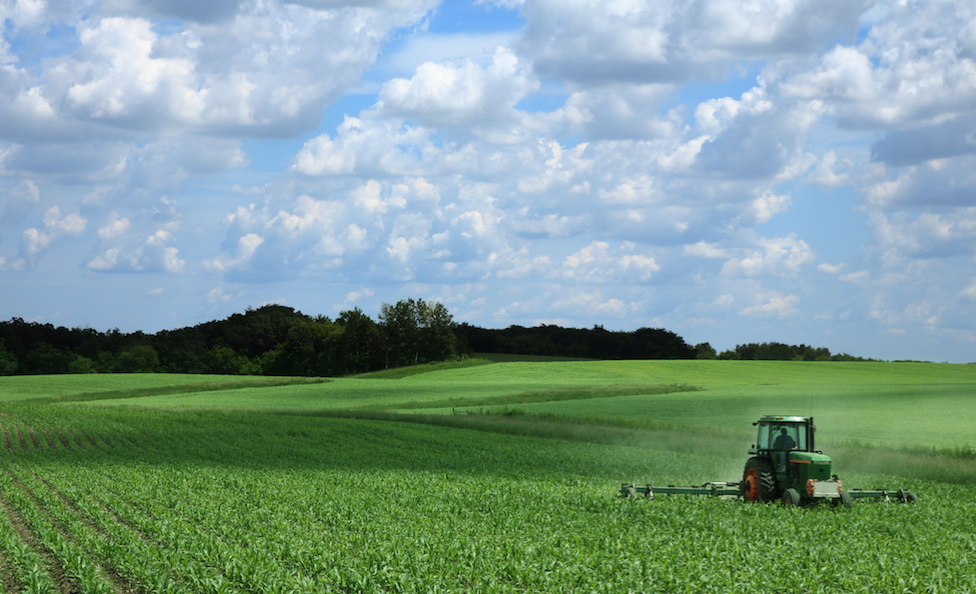 There was a time, a bit longer than a generation ago, when helping growers with their high-value crops was a matter that remained between you – the trusted advisor – and your customer. Sure, the County probably wanted to know what you were up to; there was a lot of paperwork, some phone calls and faxes between you, applicators and suppliers, not to mention many late nights writing recs (in triplicate) in your office after sundown, thumbing through that big binder of labels. But for the most part, no one was really all that interested in what and when you were spraying except you and the grower paying for your advice.
Not anymore.
"Now," said independent California PCA Dale DeShane, "because of complications with more pesticides, more technology, lawsuits, drift issues, and expectations by the food chain for traceability, there are more regulations on everybody." This is as true for California's 400 fruit and vegetable crops as it is for the row crops of the Midwest or Great Lakes, where issues of chemical and fertilizer traceability seem to get more critical every day.
All this means oversight bodies want an ever-growing list of verification: processors, for instance, want detailed, verified histories of just about every chemical used on every given crop they purchase; oversight bodies in the Western Lake Erie basin focus on nitrogen application; precision-ag guys want seamless compatibility with increasingly digital machines in the field and, last but far from least, grower-customers want bulletproof audit trails should issues come up with any of the above moving parts.
All of which has DeShane thinking one thing: "Thank goodness for Agrian."
"Without Agrian, it would be 100 times harder to do the stuff we have to do now. Everything flows; they bring it all together in a way that keeps us legal and safe."
Fellow California ag consultant Jim Mose goes even further: "Agrian makes the job doable."
Bringing it All Together
It starts with your Agrian dashboard, the same place where advisors watch their customers' crop data come to life in the hub of the operation. There, advisors walk through failsafe step-by-step instructions that lead them through writing recommendations, Notice of Intent (NOI) and Pesticide Use Reports (PURs) in California—which are seamlessly sent to the lengthening list of third parties who want that information: the relevant county, applicators, processors, customers and/or any other party the advisor designates.
As complex as compliance may seem in the heart of the nation's most fertile state for high-value crops, Agrian manages to keep it easy, said Mose, of Selma, Calif. "I'm not that tech-savvy, so if I can do it, anyone can." Mose writes as many as 200 PURs a month. The online rec forms are built on top of the 21st century's version of that old binder: the industry's leading database of 10,000 continuously updated, indemnified manufacturer/registrant labels and supporting documents. Get to the part where you input the registered product you intend to use—after entering the crop, targeted pest, intended rate, dates of application and similar details—and the database will check your information against the label to keep you compliant.
"If I enter a rate that's over the accepted range, a warning pops up," said DeShane. "I mean, I can't remember all this stuff on my own!" When the time comes, the relevant county directly downloads permits into the Agrian system, too.
"In the old days, I'd have to get a hard copy (of the permit) from the grower, have him hand it to me, stick it in my files to refer back to. It was just a lot of time-consuming steps," he said. "For me, time is money."
Agrian offers processors an automated path to compliance, as well. Food manufacturers who export high-value crops must comply with a long list of various regulations addressing pesticide residue, among other things, notes Joe DeVerna, manager of ingredient and supply technology at Ocean Spray Cranberries. With the Agrian information, Ocean Spray can impose pesticide requirements on growers and advise them not to use a compound, or suggest they adjust timing to avoid spraying too close to harvest, for instance. And by being linked in the Agrian system, they can see every application, every step of the way.
California tomato processors likewise rely on the Agrian system, said Peter Brandt, Chief Technology Officer at Agrian. Many won't accept delivery without the accompanying PUR, and Agrian is the only service around that provides that access in an automated way, he said.
Compliance Through the Machine
As more crops across the country are planted, treated and harvested with precision technology, Agrian has devised a way to weave the company's compliance technology from the dashboard software in the office computer (or handheld device) through the precision hardware in the field.
Think of it as an ironclad "chain of custody" that protects the grower and their trusted advisor from human error or worse, said Brandt.
"Creating a rec, or a variable-rate prescription, with the right products, the right timing, isn't enough anymore," said Brandt. "Anybody could change it. They could go to the field and substitute something, the rate, etc. Where the state of the art is today, you move that rec or prescription right into the machine-control system and don't allow someone—whether with negative intentions or out of human error—to make changes," he said. The capability is made possible through a partnership with Ag Otter, John Deere and Raven Viper.
"In the past, people looked at compliance as, 'I'm going to create this rec or prescription, make sure it's legal and not have problems with tank mixes.' That was the old world. Now, the world is, 'We want to do all that, but we've wrapped it into the workflow so the information moves electronically, so the machine is also controlled, so the sprayers apply the exact amount, within label," said Brandt. Not too far down the track, machine learning and other cutting-edge technologies will provide advisors even more peace of mind as they extend their recs and prescriptions to the field.
"We call it seamless critical workflow: certified recommendations for chemicals or fertilizer, and verified documentation that then follows it to execution," Brandt said. "Then you can get use reports and a great audit trail that it was all done correctly, and within the limits of compliance.
"At Agrian, we see it as our job to keep our customers safe, legal and as profitable as possible."